Global Compassion Response Network
Somebody Cares has long been active in compassion ministry and disaster response, from aiding individuals in personal crisis to rushing relief to survivors of large-scale tragedies. For decades we have been a tangible expression of God's love to the hurting. Through our responses to numerous hurricanes, floods, wildfires, tornadoes, earthquakes, and tsunamis in the U.S.A. and around the world, a group of like-minded churches and organizations has slowly developed to partner in relief.
As the regularity and intensity of disasters has grown, so has the desire among churches, organizations, and individuals to partner with us for more effective response. With the expectation of increased shakings ahead, we recognized the need to create a network specifically geared toward strengthening and coordinating disaster response efforts among the Body of Christ. We call it the Global Compassion Response Network (GCRN).


GCRN Mission
The Global Compassion Response Network, an outreach of Somebody Cares America/International, prepares, connects, and mobilizes churches, ministries and organizations to play their unique role in preparation and response to disasters in the U.S. and around the world.
GCRN exists to:
Prepare and train families, churches, and cities for emergencies and disaster response
Direct the coordination of response to ensure aid is appropriate, timely, and effectively building up the local Body in the affected area
Extend a relational structure for autonomous organizations to work together through information sharing and collaborative initiatives
Provide immediate relief to survivors through local partners for the most effective use of resources
Empower local partners for long-term community recovery
Facilitate community relationships
GCRN desires to provide: 
Credentialing for trained network responders for easier access to disaster zones
Virtual Joseph storehouse–an online tool to store, distribute, and make available specific resources offered through members of the network
Ongoing trainings from ministry leaders and disaster preparedness and response experts
Consulting with network member communities in their disaster preparation efforts
Access to trainings and conferences
Disaster supply discounts for network members
In short, GCRN exists to coordinate the spectrum of response from readiness to relief to recovery
through local partners to local survivors – thus maximizing compassionate response.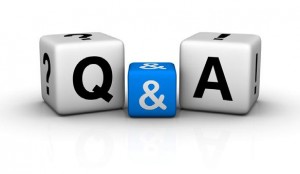 What is it?
GCRN is a COALITION of organizations, churches, and individuals who are passionate about bringing tangible help and hope to those affected by crisis. Whenever possible, assistance is provided through the local Church, which knows the community better than an outside agency. The coalition is a "net that works" through relationships as well as sharing resources, skills, services and assets. Through this network, each member is enhanced, empowered and encouraged to do what God has called them to do in the midst of disaster.
Why is it?
When disasters happen, real people have very desperate needs. Often, resources to meet the needs become tied up in bureaucracy and bottlenecks. However, we have experienced the synergy and effectiveness released in times of response when relationships and resources have been cultivated before a disaster occurs. GCRN is creating that foundation of relationship and synergy now through preparation, training, and coordination so that our response in times of crisis will be more effective, more cohesive, and more powerful in meeting the needs of the people and revealing the love and life of Jesus Christ.
How does it work?
GCRN works through relationship. It has been said that we are the hidden thread knitting together needs, resources, leadership, and support when a disaster occurs. Instead of spending tens of thousands of dollars on administrative overhead, Somebody Cares and the Global Compassion Response Network funnel donated funds and urgently needed resources directly to communities that are hardest hit – to be distributed primarily through those on the ground who know and love their neighbors and neighborhoods. Being a tangible expression of God's love means we must  excel at unity, organization, and giving. GCRN is building the infrastructure to make this happen: a virtual Joseph storehouse, training modules, response coordination and consultation. Through relationship and preparation, we will be able to respond quickly and directly to communities affected by disaster – all across the country and around the world.
What training do I need?
Somebody Cares has a network of trainers available to equip your church in the following areas: personal and church preparedness, First Aid/CPR/AED, Community Emergency Response Team (CERT), trauma counseling, mass shelter care, and much more. We would love the opportunity to put together a training specific to your needs.
How can I contribute to it?
We need your prayer. We need your resources. We need your wisdom, expertise and strength…it will take all of us working together to make a long-term difference and we hope you'll join us in our efforts to empower the local church during times of disaster. Please ask the Lord how He would have you sow into this network in this season.
How do I join?
Contact Somebody Cares by email at [email protected] or call us at 713.621.1498 for more information on joining the Global Compassion Response Network. GCRN welcomes churches, compassion ministries, non-profit organizations, businesses and individuals who share our desire to prepare now and respond effectively with Godly compassion when disaster strikes.
NEED PRAYER?
Call or text
Somebody Cares
Prayer Line
855-459-CARE
Available 24 hours a day
Sign up for Doug Stringer's weekly Provoke-A-Thought and our monthly Leadership Connection.