Over night in the US, an 8.9 Earthquake followed by a massive Tsunami rocked Japan. Tsunami warnings have been put out for a large portion of the Pacific rim, even as far as the West Coast.
The extent of the damage in Japan is yet unknown but will be enormous. I am already receiving requests for help from friends there.
Please pray for Japan and other affected areas.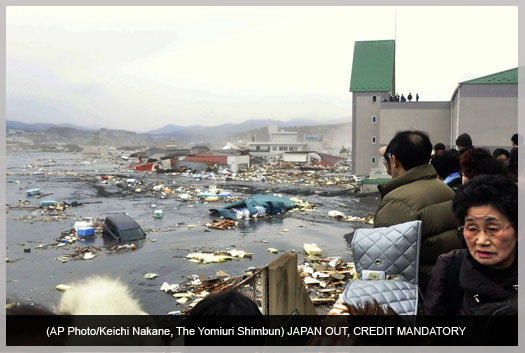 Pray:
For those imperiled, that they reached quickly;
That the Church will arise and be "a true witness that rescues lives";
For the hearts of the Japanese people to be open to the Gospel;
That Somebody Cares will be able to connect with partners in the region soon to get first hand accounts of the situation;
For wisdom as we assess what is the
appropriate response for Somebody Cares – timing, specific locations, etc…
That right resources will be made available to meet the needs;
For protection, wisdom and strength for all responders;
That the government of Japan will lead well during this crisis.
We will send additional details as they develop. If you would like to donate now for our disaster preparation and response, we would appreciate it – but above all please pray.
Thank you for caring,
J Doug Stringer
Somebody Cares America
Please join us as we reach Japan's people in need by donating on-line today!