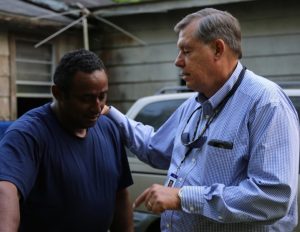 We want to let people know that Somebody Cares! Because Jesus cares, we the Church care. 
Motivated by the love of God to serve communities without discrimination, Somebody Cares America/International (SCA/I) mobilizes churches and volunteers for compassion initiatives, prayer and disaster response; as well as develops godly leadership to influence culture.
This is unity with a purpose!​