In July of 2002, Marlene Yeo met with Doug Stringer at The Call New York prayer gathering. As they talked Doug asked about the mission the Lord sent her on in Haverhill, Massachusetts.  Marlene shared it all began with watching one of the Sentinel Group's transformation videos. Doug gave language to what she felt in her heart…he said, "the Lord has given you His heart for the city and the DNA for city transformation. In her own words, she says, "All I could do was blubber like a baby." Doug affirmed Marlene's vision and calling, and in less than a year Somebody Cares New England was born.
In the 10+ year history of SCNE, thousands of lives have been impacted with the tangible expression of Christ through their various outreaches to the inner city, the homeless, the elderly, and more. Two years ago, the ministry moved from a storefront into a permanent building located in a largely Hispanic neighborhood, changing the focus from the homeless population to serving families and children in a densely populated area of gang activity.
"It's a funny thing that God chose a little white lady who knows two words of Spanish to be a missionary on 'The Hill!'" Marlene says. "He never promised to make sense, but to give us the grace to do what He calls us to do!"
The SCNE facility also includes a food pantry, which was recently expanded and serves 290 households each month, representing over 900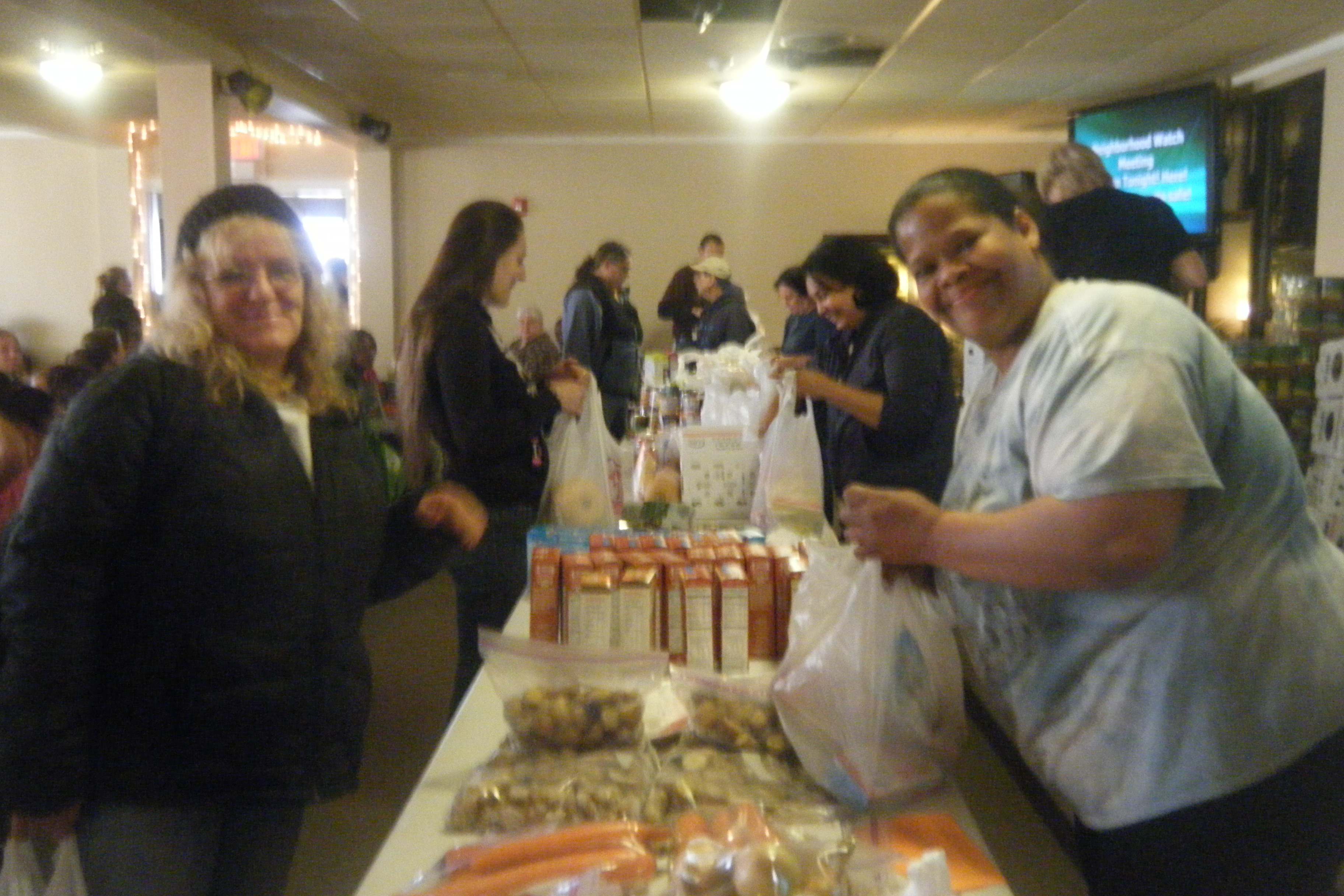 individuals. They also host neighborhood watch meetings for the Haverhill P.D., Cub Scouts, N.A., outreaches and annual "Partners for Peace" banquet for "HCVC" Haverhill Community Violence Prevention Coalition as well as other community events; offer ESL classes; hold a monthly "farmers market" in two low-income housing projects; and provide food for other ministries serving meals in Boston, Lowell, and Haverhill.
On a daily basis, SCNE provides emergency food to walk-ins, delivers diapers and groceries to single moms and the elderly, and ministers to volunteers who are doing community service while on probation.
Highlights from 2013 include an outreach at Haverhill High School featuring former Harlem Globetrotter Melvin Adams, which opened the door for SCNE youth pastor Jeff Master to meet with students each Tuesday. Marlene and the volunteer staff of SCNE planted Community Christian Fellowship in 2005, which continues to grow. Marlene led prayer for the government during Boston Night of Prayer, the ministry fed over 200 homeless at city hall and supplied clothing and personal care items in collaboration with Somebody Cares Lowell, which was birthed out of SCNE—all of this accomplished in a year of financial as well as physical health challenges.
SCNE has also been involved in disaster relief operations with Somebody Cares—most recently with Super Storm Sandy—and continues to offer disaster preparedness training sessions.
In addition to providing leadership to all the activities above, Marlene hosts a monthly television program and serves with the Crime Prevention Coalition, the Community Violence Prevention Coalition, and hosts the annual mental health roundtable called, "Building Caring Bridges." She received an appreciation award from the Violence Prevention Coalition for her generous spirit and continued commitment to making Haverhill a safer place to live.
When Marlene looks back at the years of ministry as well as the many challenges, she marvels at what God has done. "I love it. I can't imagine doing anything else with my life."