Gather to Scatter: The Jerusalem and Antioch Church Model With Dr. Wayne Hilsden (Episode 171)
Join us as we look at the differences between the early Church in Jerusalem and the Antioch Church and what those models mean for us now.
Our Guests: Dr. Wayne Hilsden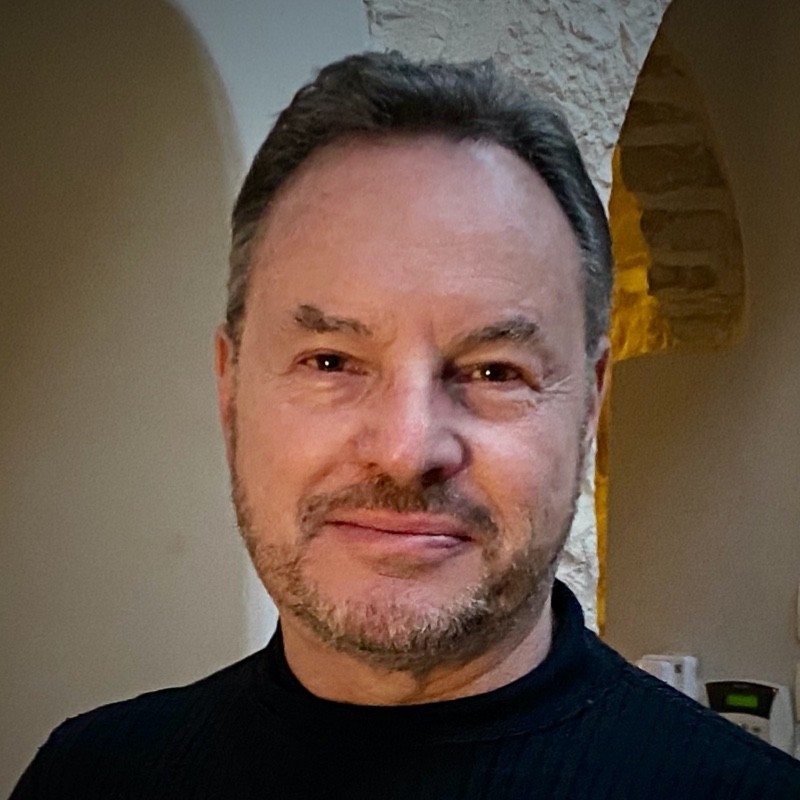 Dr. Wayne Hilsden co-founded King of Kings Community Church in Jerusalem in 1983 with his wife, Ann. They are also co-founders of FIRM (Fellowship of Israel Related Ministries). Wayne regularly speaks at Christian conferences around the world, focusing on Israel and God's heart for the Jewish people. Wayne and Ann have four sons and several grandkids, and they continue to serve in Jerusalem today.
Scriptures and Key Points:
Three things they felt called to do:
Plant Congregations
Train People for Ministry
Be a Catalyst for Unity
Don't just be a catalyst for unity, but go farther and collaborate with and work with each other for the Kingdom.
A core value is to be a place of prayer and presence.

"Establish a Prayer House."
Intifada: a rebellion or uprising
If there's any time we need to be in Israel and show our solidarity with what Israel goes through, this is the time.
That transformed their relationships with the Israeli people.
The people saw that they were with them through the good times and bad times.
Luke 1:37 NKJV "For with God nothing will be impossible."
"I'm anticipating the impossible."
When we're able to persevere through obstacles, we find ourselves in opportunities for God to do something greater.
Psalm 122:6 NKJV Pray for the peace of Jerusalem: "May they prosper who love you."
"Culturally, first-century Antioch was a melting pot of Greek, Roman, Jewish, Arab, and Persian influences and no other city apart from Jerusalem appears as frequently in the book of Acts." – Dr. Wayne Hilsden
Acts 2:42-47 NKJV The Beginning of the Early Church
The early model was a community of fellowship.
Their vital life in Jesus attracted people to Jesus.
One missing element in the Jerusalem model was that they did not go beyond Jerusalem for many years.
Acts 10 NKJV Peter's Revelation
Acts 15 NKJV Gentiles in the Kingdom
Paul wasn't ashamed to be an apostle to the Gentiles.
The ideal model would be of the Jerusalem Church and the Antioch Church together.
We need a world vision and a heart for the lost and hurting.
Antioch was a sending church.
"Rather than seeing their vast diversity as a hindrance, they used their differences as a means of sending ministers to the nations. It is no mistake that during Saul's and Barnabas' first evangelistic outreach the place they went to was Barnabas' home country, the island of Cypress. And later Paul would return to the region where he was brought up and ministered there." – Dr. Wayne Hilsden
We minister in our Jerusalem, then go on to the utmost parts.
We gather to be scattered.
Six days of the week we are out in our world that does not know Jesus. That is our calling.
We need that sense of urgency back in our churches.
Matthew 9:37-38 NKJV "Then He said to His disciples, 'The harvest truly is plentiful, but the laborers are few. Therefore pray the Lord of the harvest to send out laborers into His harvest.'"
The Lord has equipped each of us with a context, a language, a culture that isn't by accident.
We can equip immigrants to go back to their own nations to reach their own people even if just for a season.
"Let others live on the raw edge of the cutting edge. You and I shall live on the edge of eternity." – Leonard Ravenhill
"How can we settle into complacency while multitudes upon multitudes of lives are in the balance of eternity? How can we be so hardened of heart as to sit back on the beach of comfort and apathy while so many are still shipwrecked in the sea of despair?" – Doug Stringer
Emerging generations limit their successes of the future by how they handle the honor of those who have laid the foundations for them.
Don't hold on too tightly to position or role.
Keys to raising up the next generation of leaders:

Find really good people
Do you due diligence
Don't hand off the baton too quickly
Rarely volunteer input, limit to potentially fatal decisions
Acknowledge their leadership
Train them to hear from God themselves

Fathers in the Faith are assets, not liabilities.
Being in Jerusalem makes the Bible come alive and can be transformative.
1 Samuel 1-2 NKJV Hannah's story
Israel is not just the ancient stones, but living stones of what God is doing now.
1 Peter 2:5 NKJV "You also, as living stones, are being built up a spiritual house, a holy priesthood, to offer up spiritual sacrifices acceptable to God through Jesus Christ."
If you're teaching the Bible, you should see the land of the Bible at least once.
God is bringing His people back to His homeland.
Luke 21:13 NKJV  "But it will turn out for you as an occasion for testimony."
How we can pray to have an Antioch Church:
Pray for the children of leaders in ministry that are on detour to come back to the Lord
Post-Covid ministry
Integrations of the Ukrainians, especially the Jews, that they may find their Lord in the land of Israel
John 14:6 NKJV "Jesus said to him, 'I am the way, the truth, and the life. No one comes to the Father except through Me.'"
God gives a promise. We have to go through the process to possess the promise.
John 16:33 NIV "I have told you these things, so that in me you may have peace. In this world you will have trouble. But take heart! I have overcome the world."
It's been during the hard times that I've learned the most.
You learn more from your mistakes than your successes.
Just like Paul used the Roman highway system, we can use modern technology to further spread the Gospel.
We need to redeem these technologies for use by the Kingdom.
Revelation 3:8 NKJV "I know your works. See, I have set before you an open door, and no one can shut it; for you have a little strength, have kept My word, and have not denied My name."
Links:
Books:
In Light of Eternity, The Life of Leonard Ravenhill by Mack Tomlinson
The IVP Bible Background Commentary: New Testament, Second Edition by Craig S. Keener
Connect with Us:
Website:   SomebodyCares.org,
Facebook: https://www.facebook.com/SomebodyCaresAmerica/
Youtube:  https://www.youtube.com/user/somebodycaresamerica
Rumble:   https://rumble.com/user/SomebodyCares
Twitter:     https://twitter.com/_SomebodyCares
Let the hurting know that SOMEBODY CARES with a donation to support disaster response and ministry efforts here! To get the latest updates on disaster responses, visit SomebodyCares.org
Share this message with a friend and subscribe for weekly encouragement and inspiration!
You can also receive weekly Provoke-a-Thought emails, monthly teaching emails, periodic ministry updates, or  join our prayer team by signing up here!
Download a free 30-day devo at AWordInSeasonPodcast.org