You Never Know What Life Will Throw At You, with Pastor Chris McRae (Episode 199)
Our Guest: Chris McRae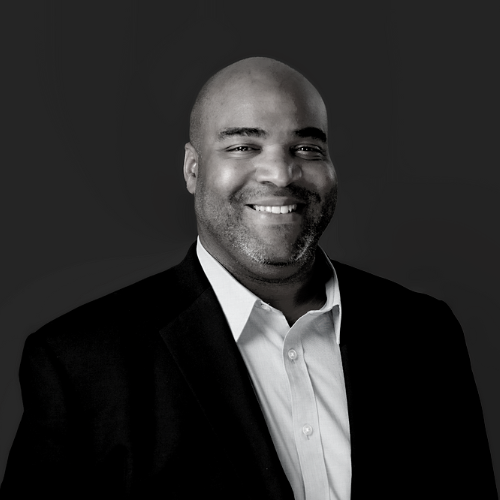 Chris McRae has served faithfully at Sojourn Church in Carrollton, Texas, since he was 19 years old and has been shepherding the congregation as Senior Pastor for three years. He is a published author and strives to reach people with the good news of the Gospel. Chris exhorts the congregation week after week to go out and "be the church" to the unchurched.
Scriptures and Key Points:
Pastor Terry Moore would tell Chris about his janitorial job,

"Chris, this is the most important job in the whole church! You're the first person in the room. Start praying over each chair. Set the atmosphere."

That job taught Chris how to serve and to have a love for the people.

Some of the greatest miracles ever observed are by those who are serving.

It's in the process of serving that God allows you a revelation.
"God, I just pray my latter days will be greater than my former. Lord, whatever journey you're taking me through, I just want to honor and serve You and be who you called me to be." – Dr. Edwin Louis Cole
"There's always room for one more at the foot of the cross."

We need to stay humble and in a place of serving.

It's the privilege of His calling.
Matthew 20:28 NKJV Just as the Son of Man did not come to be served, but to serve, and to give His life a ransom for many.
Don't forget where you started.

"I just wanted to say yes to Him."

It's not about you.

Relationships that come out of serving are amazing.
"Some want positions of success and accolades rather than the posture of the Lord." – Doug Stringer
Every life experience, if we learn from them, can become part of our life message.

Your life is not a shot in the dark.
Jeremiah 29:11 NKJV For I know the thoughts that I think toward you, says the Lord, thoughts of peace and not of evil, to give you a future and a hope.
Hebrews 12:2 NKJV Looking unto Jesus, the author and finisher of our faith, who for the joy that was set before Him endured the cross, despising the shame, and has sat down at the right hand of the throne of God.
Live life to the fullest everyday.

We've all had friends that have done their best to help us only to drop us.

There will be times where people can't help you. You have to get up from that place of where you are.
Genesis 50:20 NKJV But as for you, you meant evil against me; but God meant it for good, in order to bring it about as it is this day, to save many people alive.
Proverbs 24:16 NKJV For a righteous man may fall seven times and rise again, but the wicked shall fall by calamity.
Psalm 37:23-24 NKJV The steps of a good man are ordered by the Lord, and He delights in his way. Though he fall, he shall not be utterly cast down; for the Lord upholds him with His hand.
You may not think you can get up, but you can.

The One who got up out of the grave is the same One who lives in you and is able to help you get up.
1 Samuel 20:14 NKJV And you shall not only show me the kindness of the Lord while I still live, that I may not die.
The enemy may have given you the cut off sign, but God has the final word over your life.
Ephesians 3:20 NKJV Now to Him who is able to do exceedingly abundantly above all that we ask or think, according to the power that works in us.
God is able to do what we cannot do.
Psalm 23:4 NKJV Yea, though I walk through the valley of the shadow of death, I will fear no evil; For You are with me; Your rod and Your staff, they comfort me.
Sometimes you have to find a new normal.
Isaiah 55:9 NKJV "For as the heavens are higher than the earth, so are My ways higher than your ways, and My thoughts than your thoughts.
Find God's way.

"You have to go back to that spot. I'll go with you."

Having someone go with you when you're going through trauma is a blessing.
Genesis 28:15 NKJV Behold, I am with you and will keep you wherever you go, and will bring you back to this land; for I will not leave you until I have done what I have spoken to you.
Hebrews 13:5 NKJV … For He Himself has said, "I will never leave you nor forsake you."
"Do you want to be healed?"
John 5:1-13 NKJV …"Do you want to be made well?"…
Sometimes healing isn't instant.

The Lord wants us to heal from the inside out.
Luke 4:18-19 NKJV "The Spirit of the Lord is upon Me, because He has anointed Me to preach the gospel to the poor; He has sent Me to heal the brokenhearted, to proclaim liberty to the captives and recovery of sight to the blind, to set at liberty those who are oppressed; to proclaim the acceptable year of the Lord."
"Pain is not an enemy." – Chris McRae, Shot in the Dark
Pain is an indicator that something is wrong.

God uses everything, even pain, so that He will be glorified.

Pain can get you to the place where God has you.

God can use the mess in your life and turn it into a message.
Romans 8:28 NKJV And we know that all things work together for good to those who love God, to those who are the called according to His purpose.
There's a process to get to the promises of God.

No one sets out to fail.

Remember the journey is the destination.
Luke 24:13-35 NKJV …"Did not our heart burn within us while He talked with us on the road, and while He opened the Scriptures to us?"…
The Lord is the One who leads and guides us.
Exodus 33:15 NKJV …"If Your Presence does not go with us, do not bring us up from here…
We are carriers of the presence of God.

Jesus was born in a place and time where things were just awful, yet it was God's perfect plan.

Jesus is still the answer for the world.

God has empowered us with the gospel message so people can be reached.

It's time for the Church to stand up, get a backbone, a jawbone and a tailbone and be who God has called us to be.
Isaiah 60:1-3 NKJV Arise, shine; for your light has come! And the glory of the Lord is risen upon you…
God is doing great things in the earth and He wants to use us to do it.

The ballots are in. All the votes have been cast. Jesus is still on the throne.
Psalm 2 NKJV …The kings of the earth set themselves, and the rulers take counsel together, against the Lord…He who sits in the heavens shall laugh…
Jeremiah 1:12 AMP Then the Lord said to me, "You have seen well, for I am [actively] watching over My word to fulfill it."
Psalm 20:7 NIV Some trust in chariots and some in horses, but we trust in the name of the Lord our God.
Proverbs 18:10 NKJV The name of the Lord is a strong tower; The righteous run to it and are safe.
God has called you to not just survive, but to thrive.
Psalm 27:13-14 NKJV I would have lost heart, unless I had believed that I would see the goodness of the Lord in the land of the living…
Isaiah 54:17 NKJV No weapon formed against you shall prosper and every tongue which rises against you in judgment You shall condemn….
Links:
Books:
Connect with Us:
Website:   SomebodyCares.org, 
Facebook: https://www.facebook.com/SomebodyCaresAmerica/
Youtube:  https://www.youtube.com/user/somebodycaresamerica
Rumble:   https://rumble.com/user/SomebodyCares
Twitter:     https://twitter.com/_SomebodyCares
Let the hurting know that SOMEBODY CARES with a donation to support disaster response and ministry efforts here! To get the latest updates on disaster responses, visit SomebodyCares.org.
 Share this message with a friend and subscribe for weekly encouragement and inspiration!
 You can also receive weekly Provoke-a-Thought emails, monthly teaching emails, periodic ministry updates, or  join our prayer team by signing up here!
 Download a free 30-day devo at AWordInSeasonPodcast.org