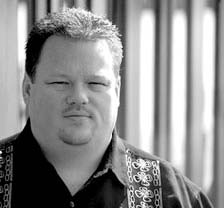 "Anything to serve," has long been Matt Stevens' personal motto, and now—as director of Somebody Cares Baltimore—that mindset has become the DNA of the SCB network in that city.
In 2013, Somebody Cares Baltimore hosted ServeFest, where more than 130 churches mobilized 4000+ volunteers to complete 190 projects in one day. In addition, the chapter coordinated four "Days of Hope" neighborhood rallies throughout the city, where "guests of honor" are treated to a time of food, music, celebration, prayer, and more. The homeless are offered "Bags of Hope" all year long. The "I Can Do It" Music & Arts Camp served 100+ children with a fun and educational week of relief from the heat and violence of their neighborhood. All the programming was taught by professionals in the field of dance, music, and art.
SCB has partnered over the years with the Baltimore police department to bring transformation to some of the city's toughest neighborhoods through strategic prayer initiatives and outreaches. Some of these neighborhoods are now seeing their first-ever decreases in crime statistics! Last summer, SCB served behind the scenes for an annual missions week that hosted 350+ missionaries for four days of serving local schools and parks, while also offering HIV testing.
The Baltimore chapter continued to be a key player in the Somebody Cares/Global Compassion Response Network by sending truckloads of food, supplies, and work teams to the Lower East Side, Staten Island, Queens, and Long Island after SuperStorm Sandy. SCB staff also hosted three crisis relief planning and trauma care trainings for those who continue to lead their communities in the relief efforts.
"When people work together, revolutions occur," says the SBC website. "Hope is restored. Opportunities are created. Lives are changed."
How? By doing "anything to serve" their neighborhoods and their city.
For more information, go to http://somebodycaresbaltimore.org/