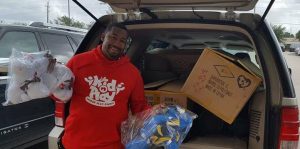 Thanks to a generous donation from International Aid, Somebody Cares has distributed 16,000 Beanie Babies to children in Southeast Texas and Pearland, Texas, who are living in areas affected by Harvey.
"We gave out Beanie Babies to schools, the Salvation Army, retirement homes, hospitals, and in Little Cambodia, a community that was almost 100% devastated by the hurricane," said Rick Torrison, director of ministry partner ONE Pearland, which received half of the shipment.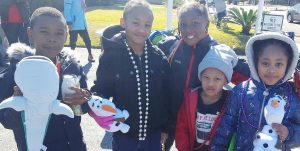 Several Beanie Babies were given out at the Windsong Nursing Home's Christmas Eve party. "They were definitely a hit with the residents," remarked a ONE Pearland volunteer.
Harvest for Lost Souls in Beaumont, one of our facilitators for SC Southeast Texas, received the other half of the shipment, distributing them at local hospitals and through outreach events such as the Martin Luther King Jr. Day Parade.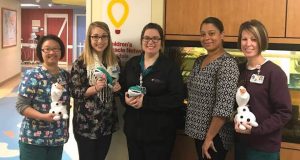 "The pediatric staff of Christus Hospital was so excited and thankful to receive the beanie babies to give to the children!" they reported.  "We couldn't be a blessing without the support and generous contributions from Somebody Cares."
Your support helps us continue reaching out to communities recovering from Harvey. Thank you for caring!