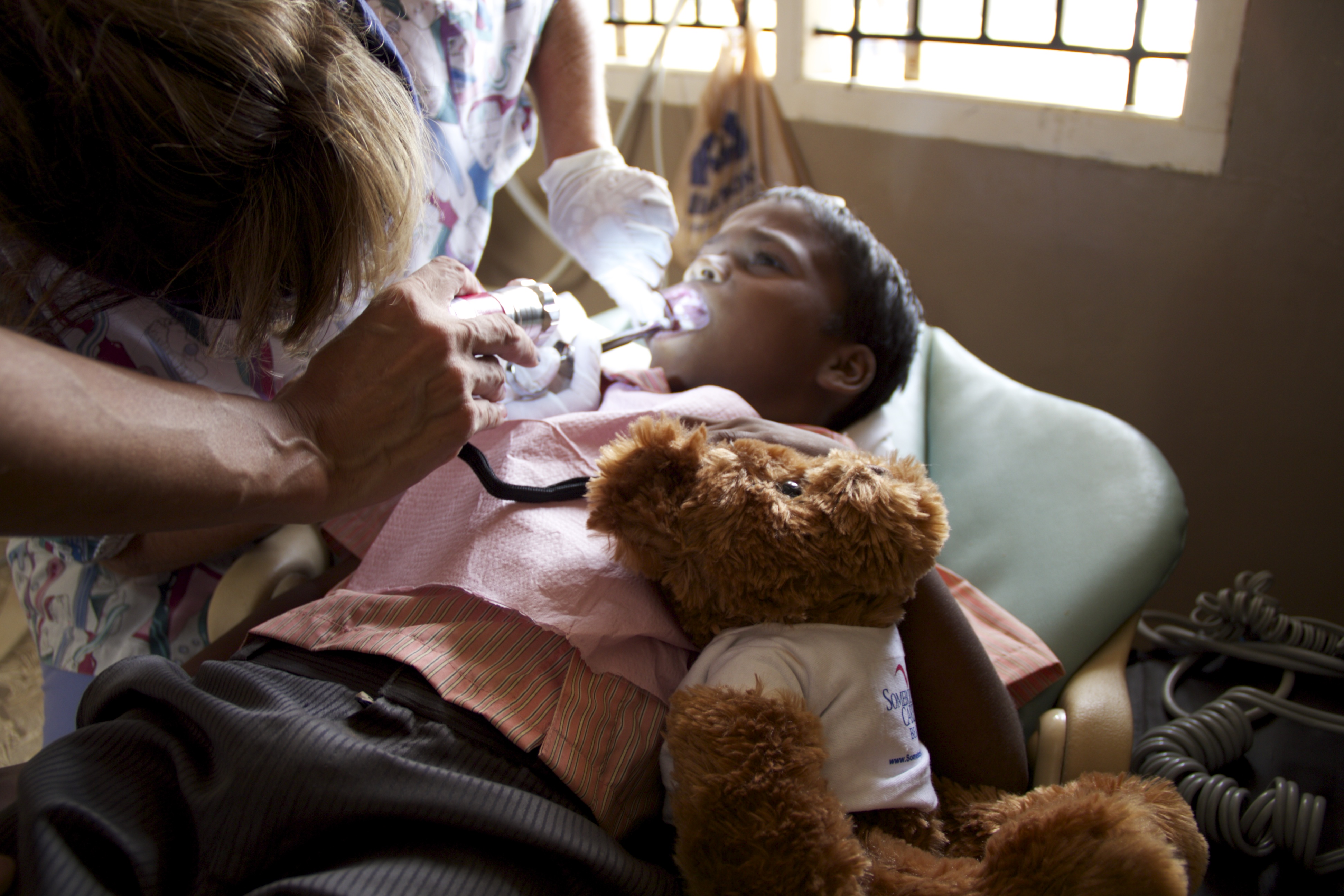 Pressat* clung tight to the Somebody Cares bear on his first ever visit to the dentist. Many of the orphans visited in India by Lisa Stringer and members of a medical mission team from Durango, CO and Houston, TX needed teeth pulled and gums cleaned.  The Somebody Cares bear comforted them through the unfamiliar and frightening ordeal.
When Lisa packed for her trip she took several Somebody Cares Bears with her, praying for God to reveal His purpose for each one. After the first few hours of witnessing the kids having dental work, she knew where one of the bears would find a home.  The fear of the unknown added to the discomfort of having a tooth removed, was to much for the children.  The Somebody Cares Bear brought comfort to young and old alike. They would be given the bear to hug, while another team member would hold their hands and pray over them.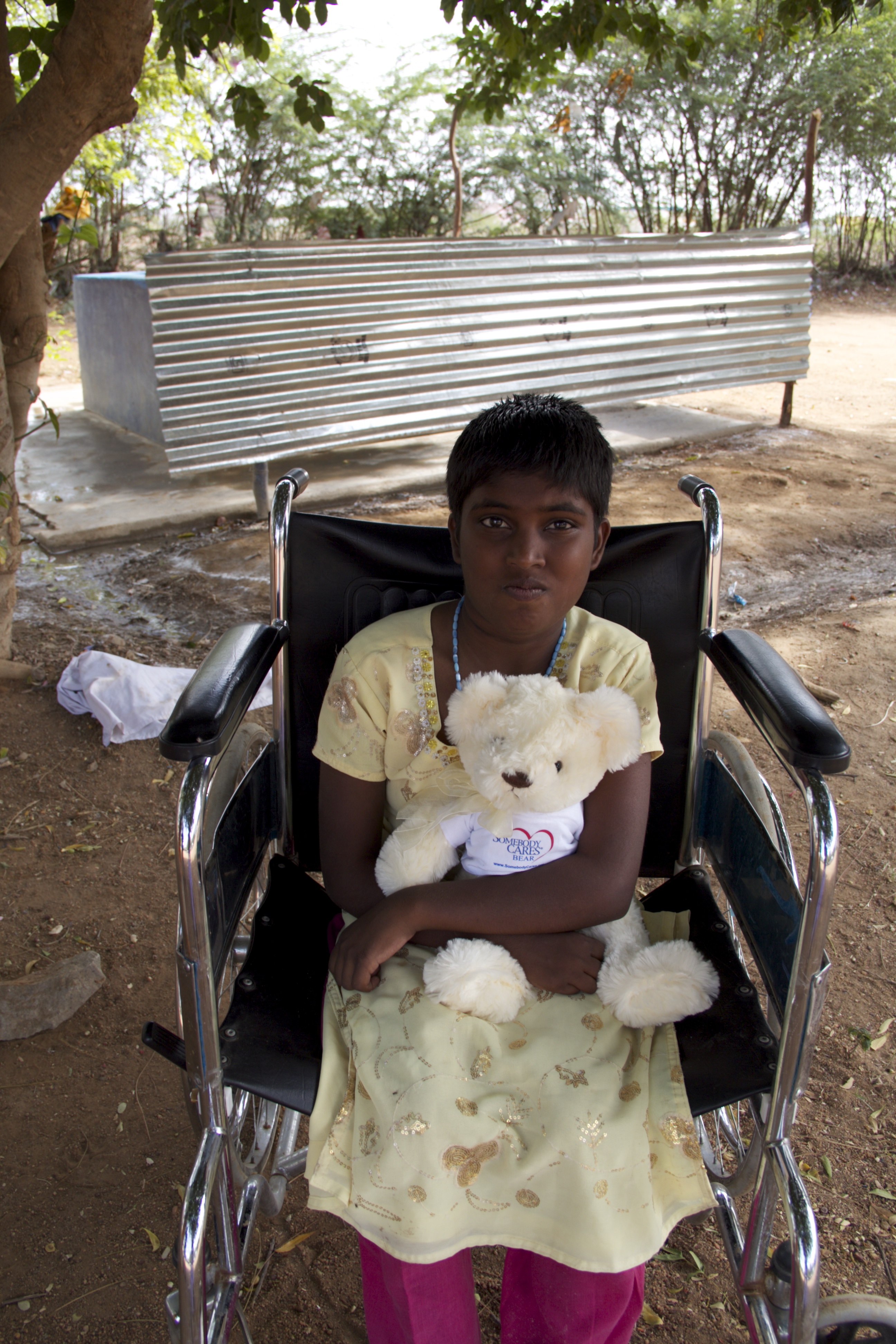 Another bear went to Pria.
Pria is paralyzed from the waste down.  After her parents died she went to live with her grandparents.  There she was not treated well and suffered malnutrition and other abuse.  But God has other plans for Pria and brought her to Hope Mission Home too!  Through generous donations of children at Grace Community Church, the team purchased Pria a wheelchair of her very own.  Now Pria and her Somebody Cares Bear are mobile and able to enjoy the company of the other children at the home.
Lisa and the team ministered dental, medical and spiritual care to hundreds of precious children on their recent trip to Kovilpatti, India.  They served as a tangible expression of God's love to both the children and the tremendous missionaries and locals caring for them.
Partners like you make it possible to provide comfort and care to those far and near.  Thank you!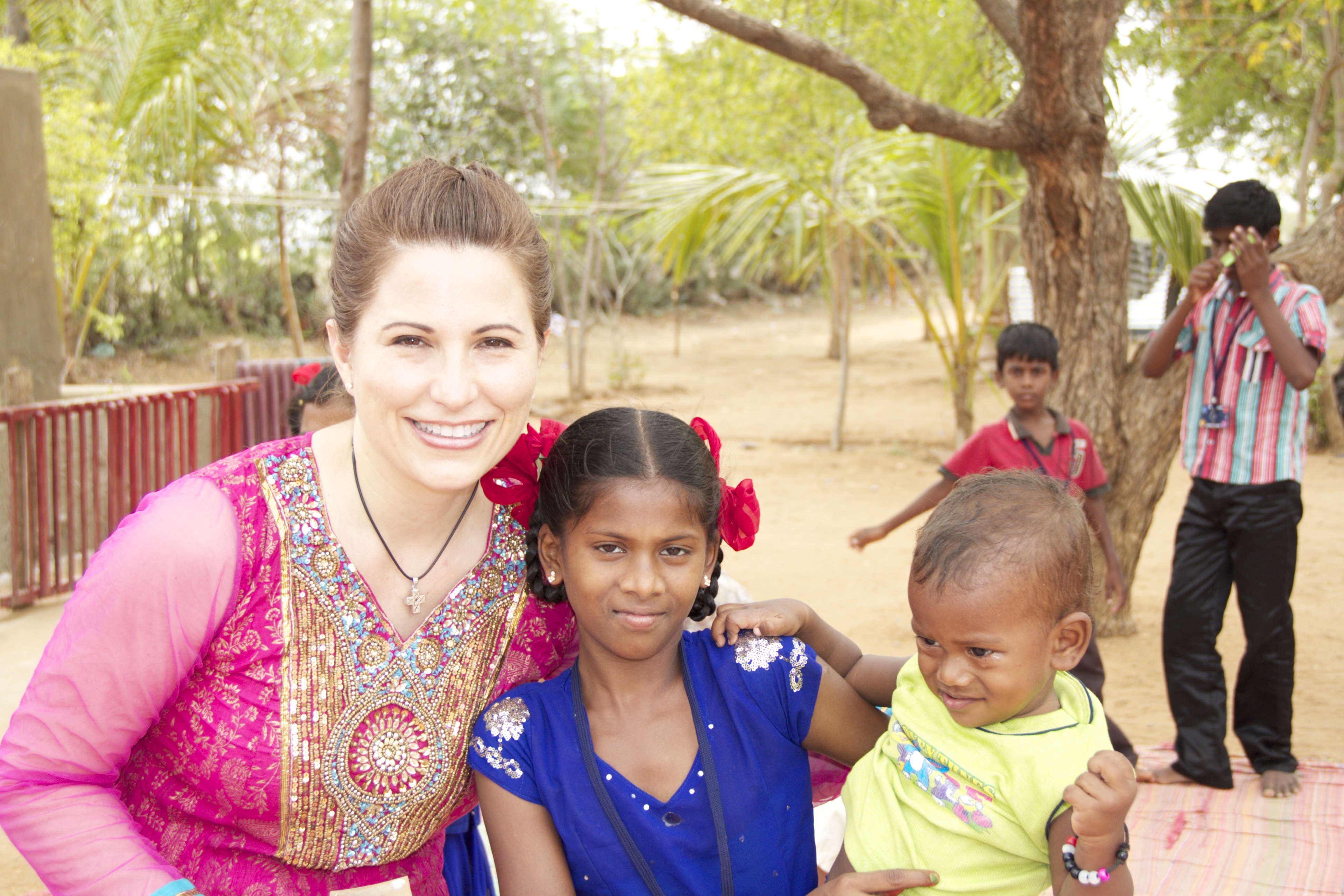 *Name changed.