The children of St. John's County School District were ready with warm winter coats when the arctic blast hit the country this week thanks to Somebody Cares St. Augustine (SCSA)! For the past several years SCSA has partnered with the school district, area churches and businesses to collect warm winter coats and pass them on to children in need.
That is just one aspect of the growing partnership Somebody Cares has established in the St. Augustine community.
SCSA also provides tents and other necessities to the homeless.  They provide work teams to help the elderly and disabled with maintenance projects.  They coordinate a huge CareFest that mobilizes churches from across racial and denominational lines to serve the city with painting, yard work, minor repairs and other things needed in schools, homes and public areas.  And they have started a scholarship fund to help homeless students get a college education.
Of course Somebody Cares also mobilizes prayer in and for the community; and shares the Good News of Jesus at every opportunity.  In fact this year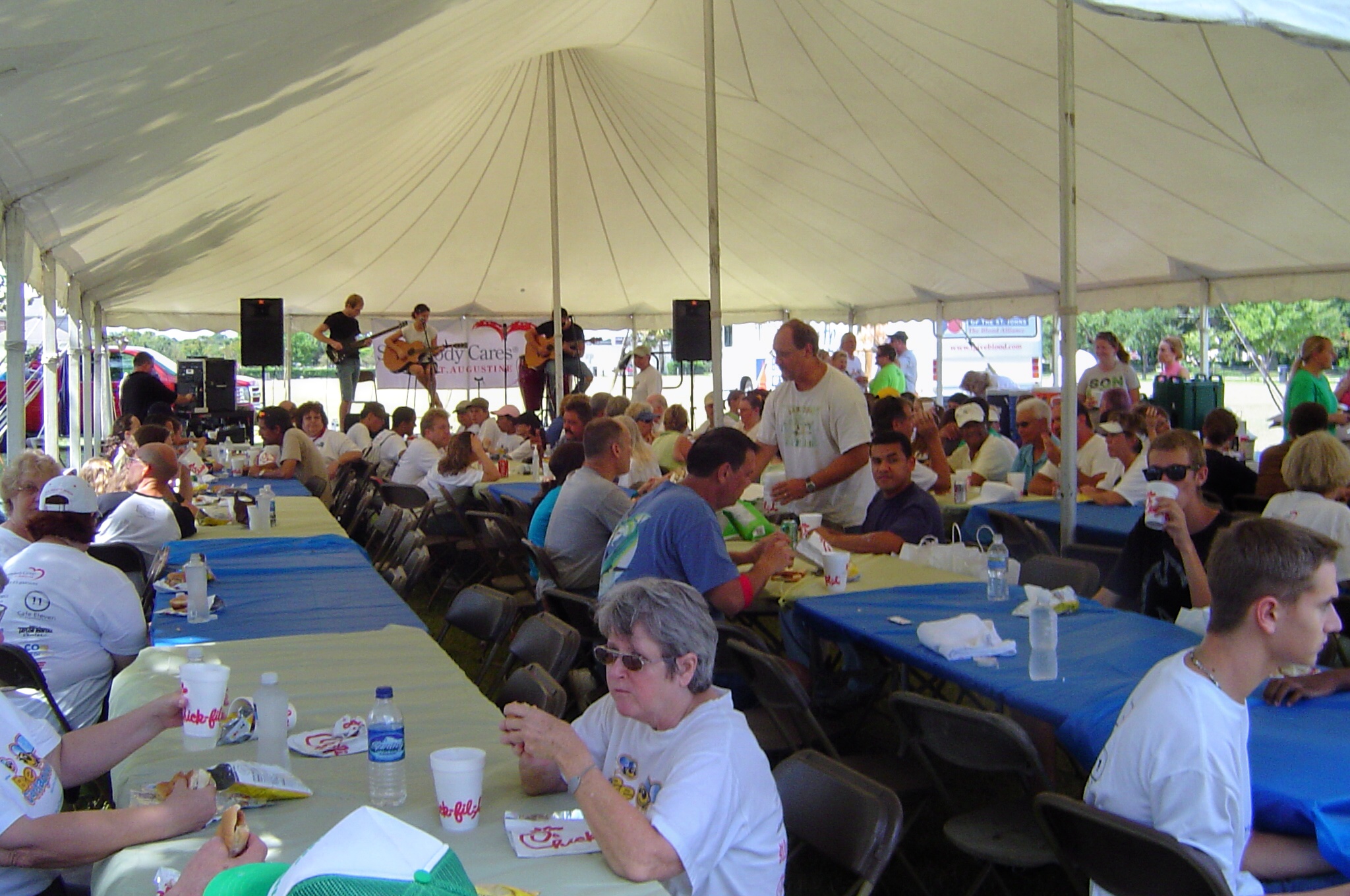 Care Fest is planning to expand beyond the day of service to include an after-work Care Festival to provide 1,500 volunteers and guests with entertainment and a Gospel message by Evangelist Reed Saunders!
Please join us in praying for these initiatives in St. Augustine and for others our Somebody Cares chapters and ministry partners are involved in like:
Ministry to gang members and single parent families in Massachusetts
CareFest efforts in the Tampa Bay area of Florida
Expanding food and youth outreach in San Antonio, Texas
United youth ministry and summer crusade initiatives in Denver, Colorado
Disaster relief efforts for Syrian and Iraqi refugees in Lebanon, Jordan and Iraq
And much, much more!
To join us in these efforts also consider giving a gift today!