Covington LA
Although Covington LA is not located in a floodplain, unprecedented rainfall caused three nearby rivers to flood into the city, causing damage to over 2500 homes and tremendous loss of property, including vehicles. With no electricity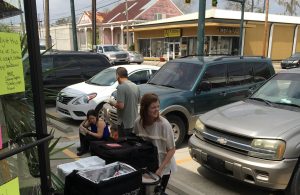 or clean water, a local ministry called Blessings All Year Long, led by Tiffany and Scott Ceyprian, opened the only distribution center in a 40-mile radius. Working from a donated building in the inner city with no power or running water, they served over 750 people the first week. Tiffany is a survivor of Hurricane Katrina, having been stranded for six days before being rescued.
SCA field rep Mark Roye visited the center to assess the needs and mobilize assistance.
"Tiffany has a compassionate heart that motivated her to reach out and help," he says. "In St. Tammany Parish, over 2000 homes were flooded with at least a foot of water. Many people have begun gutting homes. A lot of areas are still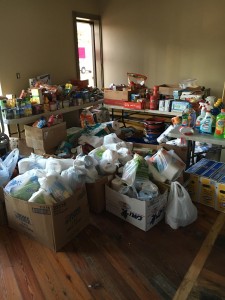 not accessible."