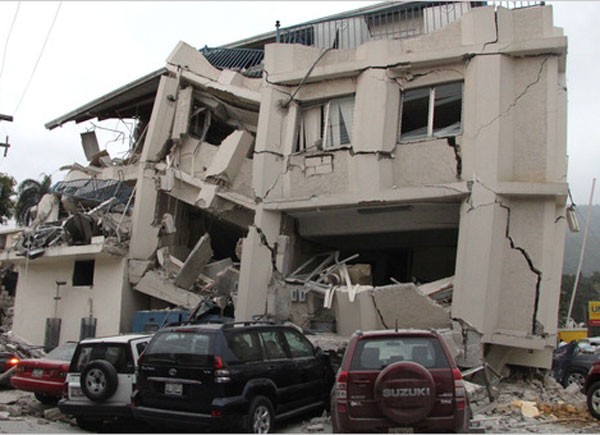 Relief efforts to Earthquake Survivors in Haiti are in full swing. Within hours of the quake, Somebody Cares was fielding calls from ministry partners and churches around the country and from our chapter in the Caribbean, asking us to begin coordinating relief efforts and arranging connections in Haiti for on-going relief efforts. It was heart-warming to me that churches still dealing with their own losses from Hurricane's Katrina, Rita and Ike called wanting to help others fighting for survival as they had recently experienced.
As I am sure you have heard, an estimated 1.5 million people are now homeless due to the quake.  Shortages of food, water, medical attention and shelter are taking their toll and causing needless suffering and even death.  Together we are making a difference.
Below is a glimpse of what is happening in Haiti. There is so much to be done, we value your partnership in rescuing and rebuilding lives there.
Here is an update on some relief efforts in process:
1. The first Friend ship is nearly loaded and will be headed to Haiti within days.  They will deliver food, shelter supplies, and medical supplies to aid in much needed relief efforts.  A second ship will follow shortly thereafter.  Churches and ministries from the SCI network have and are continuing to send items to the ships for the relief efforts.
2.A medical team from Antioch Ministries arrived in the Dominican Republic and immediately began treating Haitians at the Good Samaritan Hospital in Jimani (a border town).  They worked for several hours today treating puncture wounds, broken limbs, and performing some amputations. Tomorrow they are planning to head into Haiti to continue serving the need. They have had great favor with the people there and have several options for how to proceed in Haiti.   Pray for this team as they treat the suffering as well as create a base for future medical teams.
3. Three additional teams will be going within the week.  One out of Denver will bring relief supplies and emergency doctors to Bon Repos; the other two leave from Houston carrying relief and medical supplies and will set up volunteer bases and supply lines for future shipments of supplies.
4. A team of 26 medical professionals is being pulled together through 1st AOG in Humble to assist the Mission of Hope orphanage and clinic departing Feb 8th.
5. Critical supplies for container shipment are also being collected for loading at the World in Need warehouse.  A new list of needed supplies will be posted on the Somebody Cares website soon for those who desire to help.
6. Funding is still our greatest need so we can send additional teams with the supplies needed, handle relief logistics, provide support for local churches, and cover shipping of goods to Haiti.
Help Haitians Survive by giving today!    DONATE SECURELY NOW!
OFFICIAL SOMEBODY CARES INTERNATIONAL
DROP OFF LOCATIONS FOR HAITI RELIE
 Northeast:

Grace Church of Humble

7224 N Sam Houston Parkway E

Humble, TX 77396

Call 281-411-1111 for Hours

  Southwest:

Together We Stand Christian Church

1432 Texas Parkway

Missouri City, TX 77489

Drop off hours: Tues/Fri. 9:30-4:00 PM

Wed/Thurs also 7-9 PM