Her Name Is…
Letting Women in the Sex Industry Know that 'Somebody Cares'
Her name is Sarah. In her late twenties, Sarah is a single-mom of two young boys, aged 4 and 2. We stopped at her station, offering to pray for her as we gave her a hand-written card and small gift. Sarah looked up, and suddenly tears came to her eyes and her story came pouring out. As a single-mom, she was having trouble making ends meet. One month, rent was due and Sarah realized she didn't have enough to pay it. She had heard from a friend of a way to make good money, and decided to rummage for the business card her friend had handed to her. Two weeks later, here we were meeting Sarah for the first time at a local gentleman's club, working as a stripper for cash. Sarah is a Christian, faithfully attending church every week and even serving as a Sunday school teacher. But she didn't know who to turn to when she came a dollar short, and so landed where she is now. Heartbroken, she asked for prayer: "I know this is wrong, and I really want a way out. Please pray for me and my two boys, pray that God will have mercy and provide me with a better job. You don't know what you've just done for me, coming in here to pray for us. I was so down on myself and couldn't see any way out. Thank you so much!"
Her name is Daisy. A young Chinese woman, she tells us (via a translator) that she moved to Texas recently. Daisy doesn't speak English, but her eyes are bright and intelligent. Daisy says she's moved a lot. We don't know where she's come from or how she ended up working in this brothel which fronts as a massage parlor. But we are so excited to be able to sit with her and 5 others, eating the homemade cookies we brought and praying for their needs. The feeling is mutual. After many weeks without a translator, we can now finally do more than just drop off our gifts with a smile!
A few weeks later we come back. Daisy is gone, and another Chinese woman with the same name has replaced her. We probably won't see Daisy again, but we won't forget her. We continually pray for her safety and salvation.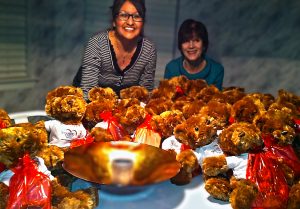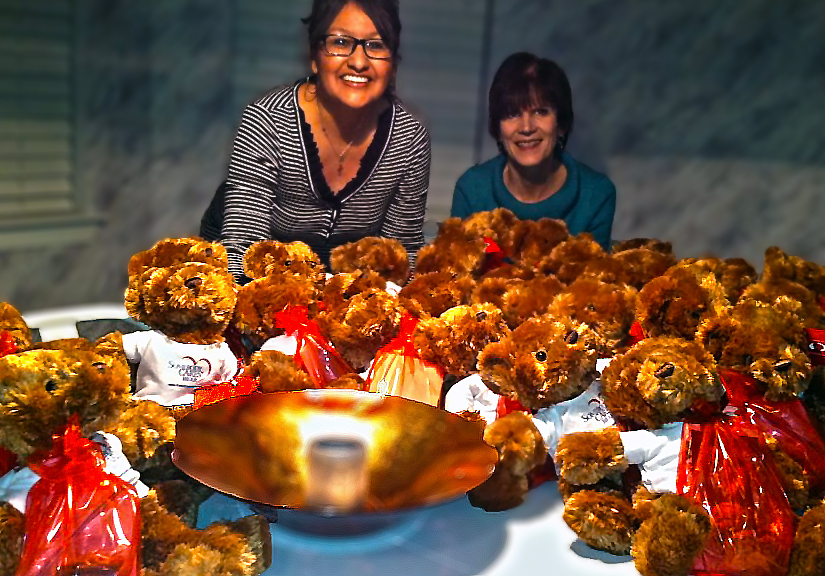 Daisy and Sarah are just two real-life examples of the women caught in the net of what has become an all-too-common sight in cities across the U.S.: the growing sex industry.  It brings with it exploitation, and ultimately, sex trafficking. Houston-based ministry Boundless Mercy is reaching out to women like Daisy and Sarah, simply seeking to bring God's light in the midst of that darkness by praying for and reaching out to them with one simple message: we come to visit you because Jesus loves you. What started out as (and according to them, still is) just a motley group of women with a heart to come together to pray from the issue of trafficking in their city, has now turned into an outreach ministry that is touching lives in tangible ways.
Somebody Cares was delighted to be able to come alongside their Houston-based ministry by providing Somebody Cares Bears for their Valentine's Day outreach. The bears were given and received with much delight, many women expressing that their children would love the cute bears too! Two club managers (both males) also really loved the bears.
Equipping ministries like these, in whatever manner we can, is a key part of Somebody Cares! Just like when we started out over 30 years ago, we want others to know that 'Somebody Cares', because Jesus cares.
To find out more about Boundless Mercy and other related ministries, contact Christine Ege or Dineke Verkerk at [email protected]. To help Somebody Cares come alongside similar ministries, donate here!