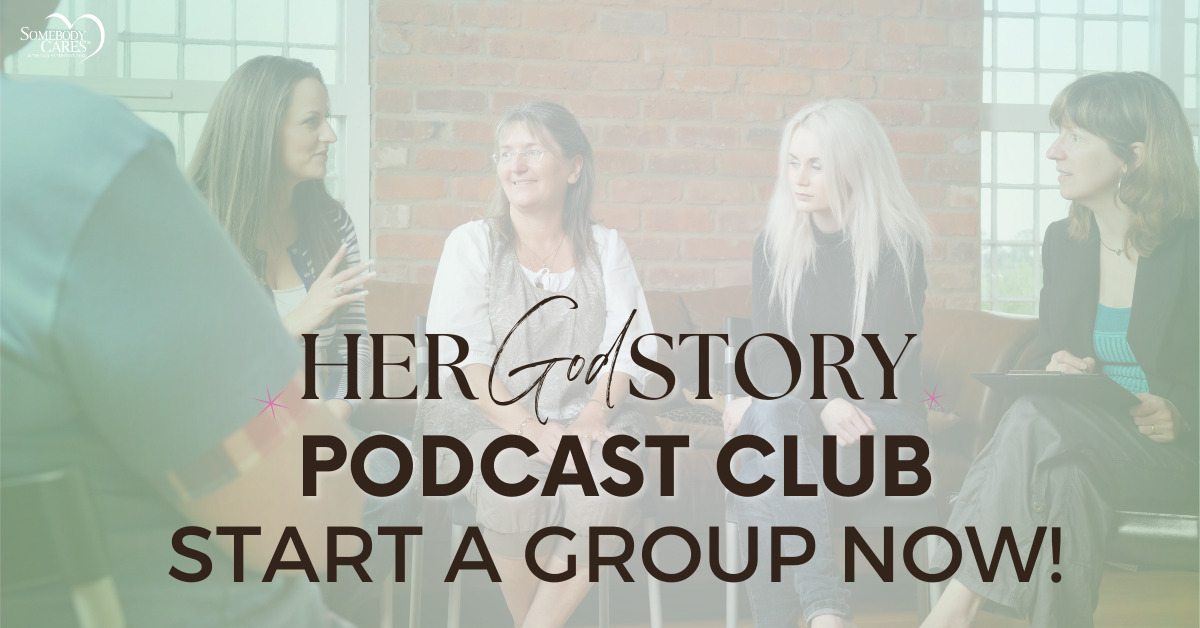 Select your episode below and click to download a PDF with questions for your group! Click on "General Questions" for any episode not listed or to use in addition to your episode's questions!
You've heard of book clubs, where people get together and discuss a book they have all read. Now you can do something similar in a HER GOD STORY Podcast Club!
This is a great way to encourage friends, neighbors, and co-workers in their journey of faith–-even those who have not yet committed to following Christ. Invite people to join you–the time commitment to listen to an episode is much less than reading a book, so we think you will have lots of takers! Meet at a coffee shop or have some light refreshments in a home, and enjoy getting to know one another. Use the prepared questions below to get the conversation started!
When you start your club, send us an email so we can be praying for you! [email protected]