Haiti: God Answers Prayer
Thank you for praying with us for Haiti as Hurricane Matthew raged over the island. The storm pummeled the southwest tip of Haiti causing extensive damage; flooding and some lose of life. That part of the country has been hard to reach so the full needs are still not knows.   Many people are suffering and in need.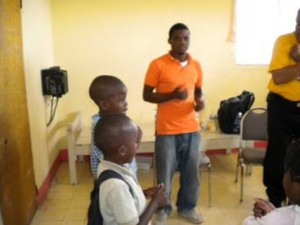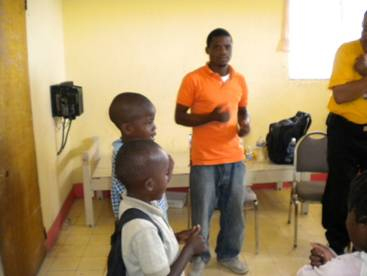 But many other parts of Haiti were spared. Partners on the ground in Port au Prince and the Gonaives areas reported low winds, minimal rain and virtually no damage. CoreLuv's orphanage in the Mayan area sheltered about 125 villagers in addition to the 70 children and staff. They had stocked up on food, water and other provisions. After the storm passed and they assured the community was okay, the orphanage hosted a celebration meal for the villagers and everyone returned to their homes, grateful to God!
As the affected areas become accessible, Somebody Cares will prayerfully consider how to help with food, medical and/or shelter needs. We are in contact with our housing partner in Haiti. They are poised to build pre-fab homes that can be transported to affected areas and constructed in a matter of days. The cost to have each home constructed be about $3,750. Please prayerfully consider whether you, your church, your business, or your prayer group is willing to sponsor a home for a Haitian family.
Please continue to pray for those who did suffer loss from Hurricane Matthew, as well as responders who are working to provide much needed assistance.
Florida and the Southeast
Hurricane Matthew is now battering Florida with predictions that it will move up the coast and affect other states as well. Millions of people are evacuating the path of the storm. At the same time the Somebody Cares disaster response network partners are preparing to deploy.
Mercy Chef mobile kitchens are preparing to head south from Virginia to provide hot meals in communities hit by the storm.
Somebody Cares chapters in Florida are preparing for the distribution of food and other supplies if their communities are affected.
Somebody Cares assessment team members are monitoring the storm track and preparing to deploy.
Please continue to pray that:
The hurricane dissipates quickly
It's effects are minimal
Residents and first responders in its path remain safe
Churches and Christian ministries are equipped to be a tangible expression of God's love to those affected.
Please consider donating now so we can rush aid to those who need it most!