It has been four days since the disastrous earthquake leveled buildings, wiped out villages and killed thousands in Nepal.  The remoteness of this tragedy is making response difficult, which is why working with local churches and ministry partners is critical.
Somebody Cares received word from our local Call of Hope partners in Nepal.  They were at church when the earthquake struck.
Here are portions of their first field report:
"Thank you all for your kind concern and prayer for us in our pain & suffering.  Only today, I got internet access and it is still very poor. I am writing short mail also due low battery backup in my mobile as we don't have electricity to recharge as well.

We all are well here in the hands of living God but many are living in panic that we have never experienced before. Our church has been badly damaged due to earthquake; but thank God that He gave us some more years to work for His kingdom as the building stood still and didn't fall upon us. No one in our church was hurt from the quake.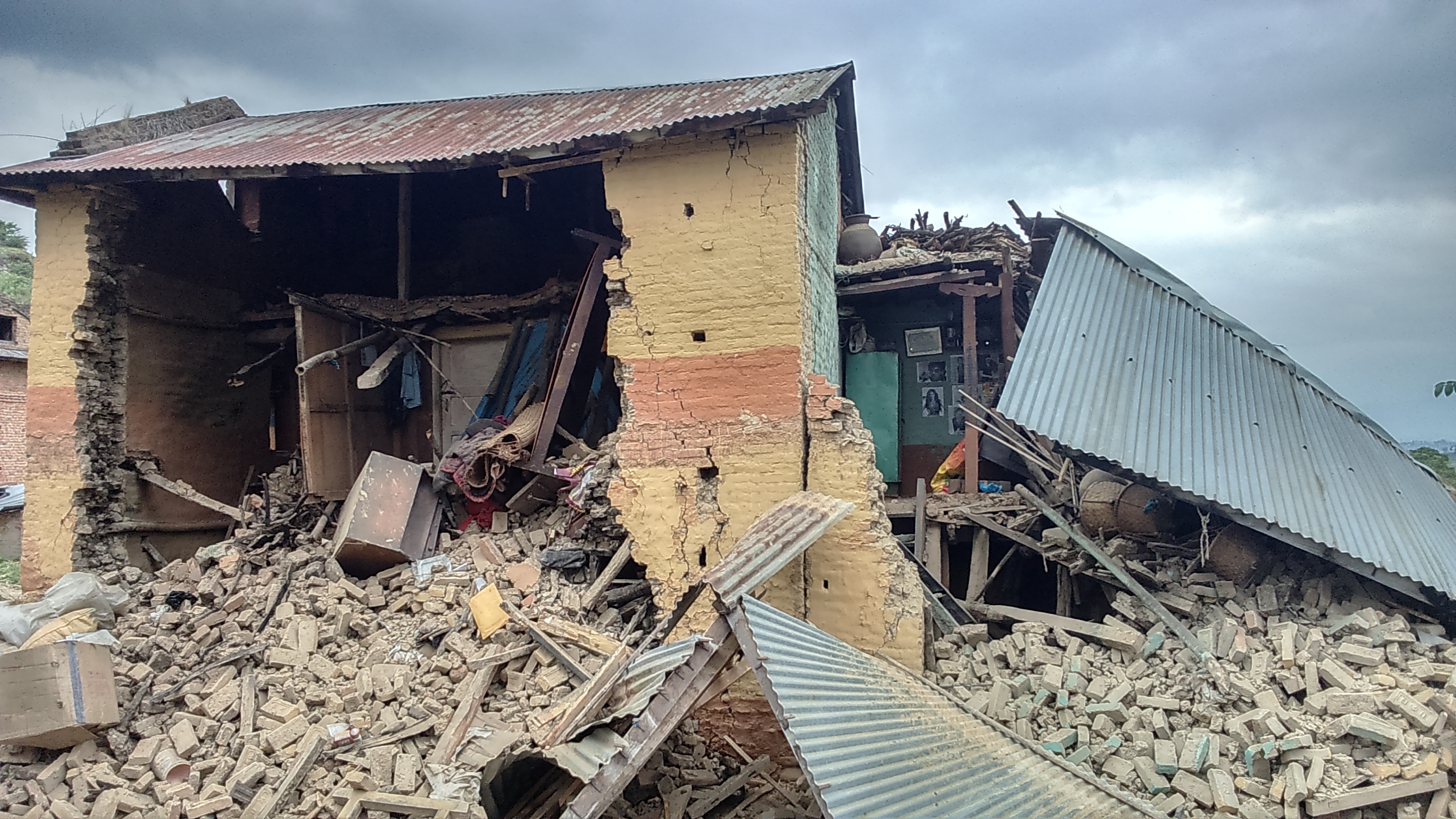 4 church member's houses were completely damaged and lots of other houses collapsed in front of our eyes. We cried and cried as we saw our church building being damaged and our neighbor's houses collapsing. 
We rescued two villagers from rubble and took them in hospital but they died due to suffocation and injuries. Our church youth tried to rescue other villagers too. 7 neighbors died in our neighborhood alone.

We still cannot enter our house due to strong aftershock. There have been more than 70 aftershocks.  We are living outside in a tent with a thin plastic sheet. Yesterday night there was rain and cold. No good drinking water, no electricity, shortage of food. We will be outside in a tent probably until next month.
Thank you very much for the support for emergency relief fund to get food, tents, etc.. for those who have become homeless quake victims.

The government has ordered the banks to open tomorrow.   Then we will start purchasing tents, mattresses, blankets, food items and will distribute to quake victims.

Once again, thank you for your love, concern and prayer for us and for the quake victims. Also kindly keep in prayer that the quake aftershock will stop by the grace of God."
Help us under-gird these faithful servants who are reaching out to others in the midst of their own loss.  The scope of this tragedy is immense, relief and recovery efforts will continue for months and even years to come.
Resources are urgently needed to save lives now and eventually help them rebuild.
No amount is too great or too small; please help today!