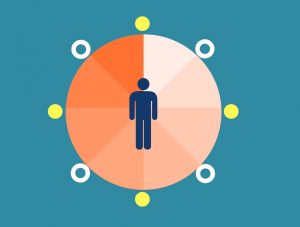 Tuesday August 8
Scripture
Then we will no longer be infants, tossed back and forth by the waves, and blown here and there by every wind of teaching and by the cunning and craftiness of people in their deceitful scheming.  (Ephesians 4:14)
Therefore, thus says the Lord GOD, "Behold, I am laying in Zion a stone, a tested stone, A costly cornerstone for the foundation, firmly placed. He who believes in it will not be disturbed. "I will make justice the measuring line and righteousness the level… (Isaiah 28:16-17b)
 Righteousness and justice are the foundation of Your throne; Mercy and truth go before Your face. (Psalm 89:14)
Focus
I believe the Church, united in Biblical foundation and ideology, should have the greatest voice in our nation. When we, the Church, find unity in our diversity we become the plumb-line of righteousness and justice, expressed in healing and hope in our nation with power to overcome the culture of division. As the lost see the Church becoming an agent of true righteousness and justice, expressed in love in every situation and on every issue, it testifies to the love of God and provides a way for them know Jesus, the Hope of Glory.
Prayer
Father God, we praise You for being a firm cornerstone on which we can rely, no matter the circumstances. We are at a critical juncture in our communities and nation with injustice and deprivation running rampant. Without You, there is no hope of change or rescue. But in You, we have abundant hope! Lord, make us Your agents of change and rescue to the lost and broken in our midst. We confess that as a Church we have allowed ourselves to be tossed to and fro by a Godless culture and society. Forgive us for bending under the pressures of the world and not being the plumb-line of righteousness and justice You have called us to be. Renew our minds and break our hearts for the things that break Yours. Cause Your righteousness to shine through us and compel us act justly in all we do so that as Your ambassadors we will be a living testimony of Jesus to a lost people and divided nation.  In Jesus' Name we pray, Amen
Tangible Expression of Our Prayers
As you listen to the Lord today, what area in your life, family, or church needs adjustment in order for it to be a plumb-line of righteousness and justice to the world? If the Lord convicts you of anything, be quick to repent specifically and move forward cleansed. Be an influencer for righteousness and justice today by using your words and actions in humility to bring the righteousness of Christ into each conversation and situation.