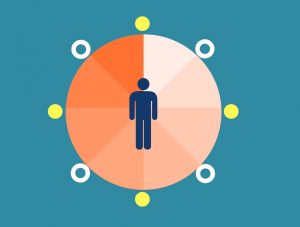 Thursday August 10
Scripture
The LORD replied, "My Presence will go with you, and I will give you rest." Then Moses said to him, "If your Presence does not go with us, do not send us up from here." (Exodus 33:14-15)
Then the eleven disciples went to Galilee, to the mountain where Jesus had told them to go. When they saw him, they worshiped him; but some doubted. (Matthew 28:16-17)
Focus
Moses, God's chosen leader of Israel, asked God, "show me now Your way, that I may know You." He understood that before asking for God's presence and glory even he desperately needed to know God more. Moses also knew that to move without the presence of God was certain failure. "Only if you go with me will I go," he said. In Matthew 28, the disciples went to the mountain Jesus had appointed for them. When they saw Him, they worshiped Him. In His presence their fears, opinions, and plans fell away; there were no personal agendas or preferences. While they were in His presence, His authority and commission were given to them. Another example is found in 2 Chronicles 5:11-14. The priests came out from the presence of God in the Most Holy Place sanctified and without division. They had spent time worshipping God and were now "as one," praising and thanking the Lord. And the glory of the Lord filled the house of God. When we seek God for who He is, His presence becomes our desire, we have eyes to see what He is doing, ears to hear what He is saying, and a heart to understand His will. We unite under His banner, in His power, for His purpose. If we are to see the foundations of our nation restored, we must be willing to meet at the Cross of Christ where our divisions fade and His will becomes clear.
Prayer
God, Your presence is what we seek. Forgive us settling for just Your blessing when we really need You. Forgive us for treating You like our personal servant and not the Holy God that you are. Thank You for inviting us to come to You and to bring our cares to You, but give us a hunger and thirst for Your presence that nothing else can satisfy. The world does not need more of my presence or even more of the Church's presence if we are void of Your presence. Convict us of sin, cleanse us of unrighteousness, so we can abide in Your presence fully. Help us cross our racial, denominational, and generational lines so together we will not miss those moments of awe when we come together to simply worship you alone, without our personal agendas and preferences. Give us eyes to see what You are doing, ears to hear what You are saying, a heart to understand Your will, and the power to move together in love. Lord, if Your presence does not go with us, then we will not go. In Jesus' Name we pray, Amen
Tangible Expression of Our Prayers
Today is about knowing God more fully  and not simply seeking His blessings – but His presence. We each must pursue His presence. When we do, He takes care of our theologies and practices that have kept us divided. Let your prayers today be simple and pure, not asking for anything from God except that He reveals more of Himself to you and your family, community, and nation. Look for ways today to pray and worship with others in the Body of Christ who do things differently than you do.