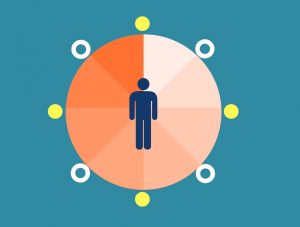 Friday August 11
Scripture
"A son honors his father, and a slave his master. If I am a father, where is the honor due me? If I am a master, where is the respect due me?" says the LORD Almighty. (Malachi 1:6)
I thank my God every time I remember you. In all my prayers for all of you, I always pray with joy because of your partnership in the gospel from the first day until now, being confident of this, that he who began a good work in you will carry it on to completion until the day of Christ Jesus. (Philippians 1:3-6 3)
Focus
Honor and thankfulness are deeply engrained in the character of Christ. As the Church, we have lost the culture of honor and thankfulness and are failing to pass on the principles of honor to our children. When we fail to give thanks and to honor our past and those who have gone before us, we limit our own futures. We are first to honor God, because He is our Father and He is worthy to receive all honor and praise. But scripture is clear that we are to also honor parents, spouses, those in authority, our fellow believers in Christ, and those in leadership of the Church. When we practice honor, we release blessing not only over our own lives, but over the Church and the generations. It is time to give honor where honor is due and release a blessing on our lives and this generation.
Prayer
Lord, thank you for calling us to be a people of blessing by being a people who practice honor.  We give You honor first and foremost for Your perfect love and leadership over our lives and Your Church. With a grateful heart, we give thanks as we remember those who have sacrificed for us and laid the foundations upon which we stand and build. Lord, help us to be thankful for those You have placed in our lives and for their example and wisdom. Remind us to give honor to those around us and to teach this to the next generation so that we all may go higher in You together. For Your sake and Your kingdom. In Jesus' Name we pray, Amen
Tangible Expression of Our Prayers
Because we are all beneficiaries of the foundations laid, sacrifices made, and price paid by others, it is important that we take time to remember, recognize, and give honor. We are all reaping the fruit of what someone else has planted, and we are planting seed that will bear fruit for others to reap. Today is a day to honor! Who in your life deserves to be honored, remembered, and recognized for sowing into your life? Take time to visit, call, or write a letter to those who have impacted your journey. If they have gone home to the Lord, share their story with someone else or thank their spouse or children for the impact their loved one had on your life.