Look At People As Treasure Chests With Bunni Pounds (Episode 167)
Our Guest: Bunni Pounds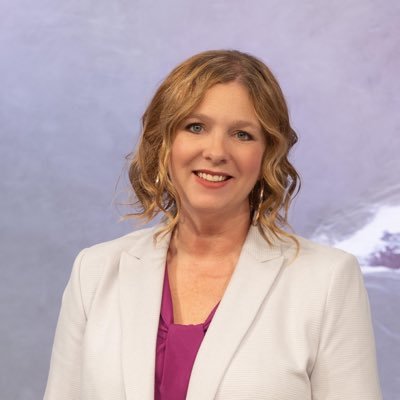 Bunni Pounds serves as President of Christians Engaged, a statewide non-partisan ministry that awakens, motivates, educates, and empowers believers in Jesus Christ to pray for the nation and elected officials; vote in elections to impact culture; and engage their hearts in some form of political education or activism for the furtherance of America.
Scriptures and Key Points
Matthew 6:33 NKJV But seek first the kingdom of God and His righteousness, and all these things shall be added to you.
Don't abdicate your influence.
Also, do what God's called you to do.
Philippians 1:29 NKJV For to you it has been granted on behalf of Christ, not only to believe in Him, but also to suffer for His sake
I'll go wherever you want me to go. Why do you have me here?
Matthew 28:18-20 NKJV And Jesus came and spoke to them, saying, "All authority has been given to Me in heaven and on earth. Go therefore and make disciples of all the nations, baptizing them in the name of the Father and of the Son and of the Holy Spirit, teaching them to observe all things that I have commanded you; and lo, I am with you always, even to the end of the age." Amen.
"Our relationships define our destinies. The degree of influence we have is determined upon the level of those relationships. First with God, then with one another" – Doug Stringer
As you serve others, God will give you stewardship of your own.
Always keep Jesus #1! Keep your eyes on Him.
Love and care for people even if they disagree with and oppose you.
1 Corinthians 13:12 KJV For now we see through a glass, darkly; but then face to face: now I know in part; but then shall I know even as also I am known.
Three Major Points from Bunni:
Even in the midst of loss, God used loss as a platform for where He was leading.
Letting go of bitterness and unforgiveness

Take them to God
"I'm not going to live in this"
Release those who have wounded you
Stay in a place of prayer
Sow into your next season
Take the high road

Fundamental relationship with the Lord

Pursue loving Jesus
Walking in intimacy with Jesus
Asking God to flood people with His presence everywhere we go
We need to spend time with Him so we can hear from Him
Matthew 5:13-16 NKJV "You are the salt of the earth; but if the salt loses its flavor, how shall it be seasoned? It is then good for nothing but to be thrown out and trampled underfoot by men. "You are the light of the world. A city that is set on a hill cannot be hidden…
Find the Awakening Church
Matthew 14:27-29 NKJV Peter walks on water
Luke 9:51 NKJV Now it came to pass, when the time had come for Him to be received up, that He steadfastly set His face to go to Jerusalem
Hebrews 12:2 NKJV Looking unto Jesus, the author and finisher of our faith, who for the joy that was set before Him endured the cross, despising the shame, and has sat down at the right hand of the throne of God.
1 Corinthians 5:20 NKJV Now then, we are ambassadors for Christ, as though God were pleading through us: we implore you on Christ's behalf, be reconciled to God.
God's calling everybody into a relationship with Him.
As we pursue a relationship with Christ, He turns us into ambassadors.
It doesn't matter if a person is a member of Congress or someone at the laundromat; they all need Jesus.
Acts 10:34 KJV Then Peter opened his mouth, and said, "Of a truth I perceive that God is no respecter of persons"
People are like treasure chests. – Bunni Pounds
Matthew 13:45-46 NKJV "Again, the kingdom of heaven is like a merchant seeking beautiful pearls, who, when he had found one pearl of great price, went and sold all that he had and bought it.
Connect people to God in order to lead them to a place where they can experience God on their own everyday.
Matthew 28:1-10 NKJV The Women at the Tomb of Jesus
God empowered them to be who they were.
He has called us all.
1 Corinthians 12:27-28 NKJV Now you are the body of Christ, and members individually. And God has appointed these in the church: first apostles, second prophets, third teachers, after that miracles, then gifts of healings, helps, administrations, varieties of tongues.
2 Corinthians 5:18 NKJV  Now all things are of God, who has reconciled us to Himself through Jesus Christ, and has given us the ministry of reconciliation
Deuteronomy 30:19 NKJV I call heaven and earth as witnesses today against you, that I have set before you life and death, blessing and cursing; therefore choose life, that both you and your descendants may live
Isaiah 1 NKJV …When you spread out your hands, I will hide My eyes from you; even though you make many prayers, I will not hear. Your hands are full of blood…
The Bible says a lot about cultural issues that we are facing.
We need to get out of our comfort zone and engage with the matters of discomfort.
"The greatest leaders are the ones willing to get in the mess." – Bunni Pounds
Opening the doors of conversation is messy.
The church becomes irrelevant if it doesn't address the issues of the day with the Gospel.
Proverbs 14:4 NKJV Where no oxen are, the trough is clean; but much increase comes by the strength of an ox.
"The trough may remain clean without the oxen feeding or drinking there, but then there would be no work accomplished. Nothing would get done. 
We may like things perfectly in order, tidy, clean and without a mess, but if we are to get things done and accomplished it means taking some risk and possible times of being uncomfortable. The water and feeding trough may get a little muddled, but better than being idle with nothing done. And the good news is that the Lord uses imperfect and messy folks like us, by His abounding and great grace to take steps of faith to accomplish things beyond our own ability or capacities." – Doug Stringer
Matthew 13:1-9 NKJV The Parable of the Sower
We want to be good soil for the Word of God
Run with leaders who are intimate with Jesus, bold and who run with consistency
Then asking God to turn us into those types of leaders.
Those who tell the story create the narrative.
God is wanting to break down all the walls in the church.
John 17 NKJV Jesus prays in the garden
It's time to get uncomfortable.
Laying down our preferences for the sake of the Church and for the sake of our nation.
Also, we have far more in common than we have that divides us.
We can talk about what needs to be done or we can bring the oxen to the trough.
Psalm 23:5a NKJV You prepare a table before me in the presence of my enemies
Revelation 19:9 NKJV Then he said to me, "Write: 'Blessed are those who are called to the marriage supper of the Lamb!' " And he said to me, "These are the true sayings of God.
Why don't we all come to the table together now?
Out of hard times come new ideas
Sometimes the door I think I'll be pushing open isn't the one that is supposed to be opened.
Take one day at a time and be sensitive to the Lord
Micah 4 NKJV …They shall beat their swords into plowshares, and their spears into pruning hooks…
Micah 6:8 NKJV He has shown you, O man, what is good; and what does the Lord require of you but to do justly, to love mercy, and to walk humbly with your God?
1 Corinthians 13:1 NKJV Though I speak with the tongues of men and of angels, but have not love, I have become sounding brass or a clanging cymbal.
Engage the heart and it can change the mindset
Steps to Get Engaged:
Take the Pledge!

If we would take Jesus to the ballot box, we could really make a difference.

Watch for the upcoming seminar "On Ramp to Civic Engagement"on the website. (releasing June 1, 2022)
Check out the upcoming classes and events, such as the Wake UP! Conference 2022.
Pray to be like Jesus

May we always be moved by compassion
Praying for laborers
Have His heart for those around us
Matthew 9:38 NKJV Therefore pray the Lord of the harvest to send out laborers into His harvest."
Romans 13:11 NKJV And do this, knowing the time, that now it is high time to awake out of sleep; for now our salvation is nearer than when we first believed.
2 Chronicles 7:14 NKJV If My people who are called by My name will humble themselves, and pray and seek My face, and turn from their wicked ways, then I will hear from heaven, and will forgive their sin and heal their land.
2 Corinthians 3:18 NKJV But we all, with unveiled face, beholding as in a mirror the glory of the Lord, are being transformed into the same image from glory to glory, just as by the Spirit of the Lord.
Books:
Enduring to the End by Bunni Pounds
John 17 by Bunni Pounds
Psalms by Bunni Pounds
Check out more books and merchandise at the Christians Engaged online store.
Connect with Us:
Website:   SomebodyCares.org,
Facebook: https://www.facebook.com/SomebodyCaresAmerica/
Youtube:  https://www.youtube.com/user/somebodycaresamerica
Rumble:   https://rumble.com/user/SomebodyCares
Twitter:     https://twitter.com/_SomebodyCares
Let the hurting know that SOMEBODY CARES with a donation to support disaster response and ministry efforts here! To get the latest updates on disaster responses, visit SomebodyCares.org
Also share this message with a friend and subscribe for weekly encouragement and inspiration!
Receive weekly Provoke-a-Thought emails, monthly teaching emails, periodic ministry updates, or  join our prayer team by signing up here!
Download a free 30-day devo at AWordInSeasonPodcast.org