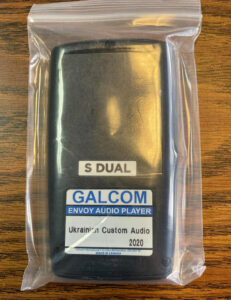 Somebody Cares in Ukraine, as we continue to partner with ministries on the ground as well as churches in Ukraine, Poland, Romania, and Slovakia. Together we are:
* Rescuing orphans and families that need to leave Ukraine. Partner CRI tells of one family with three children, including a newborn, that was brought safely from Lviv to the Polish border. The dad said he had not felt such joy since the war began. The refugee center also received a group of 12 severely traumatized children who had been living underground, without food, in the combat zone.
* Caring for displaced women and children by providing food, shelter, and transportation.
* Assisting Ukrainian Jews who want to make Aliya (move to Israel).
* Sending relief supplies into Ukraine to help those who have stayed behind.
We have also provided 96 Somebody Cares comfort bears for children coming across the border into Poland and are sending 300 Ukrainian audio Bibles for distribution to those fleeing the invasion. The audio Bibles will also be taken into Ukraine, if possible.
"We have also received a donation of almost one half million dollars in medical supplies," reports SCA/I Vice President Jodie Chiricosta. "We are working to get some of these supplies to Eastern Europe to assist with this crisis as well."
Your support today will help people who are suffering in this tragic situation. Please give generously!
Thank you for caring!