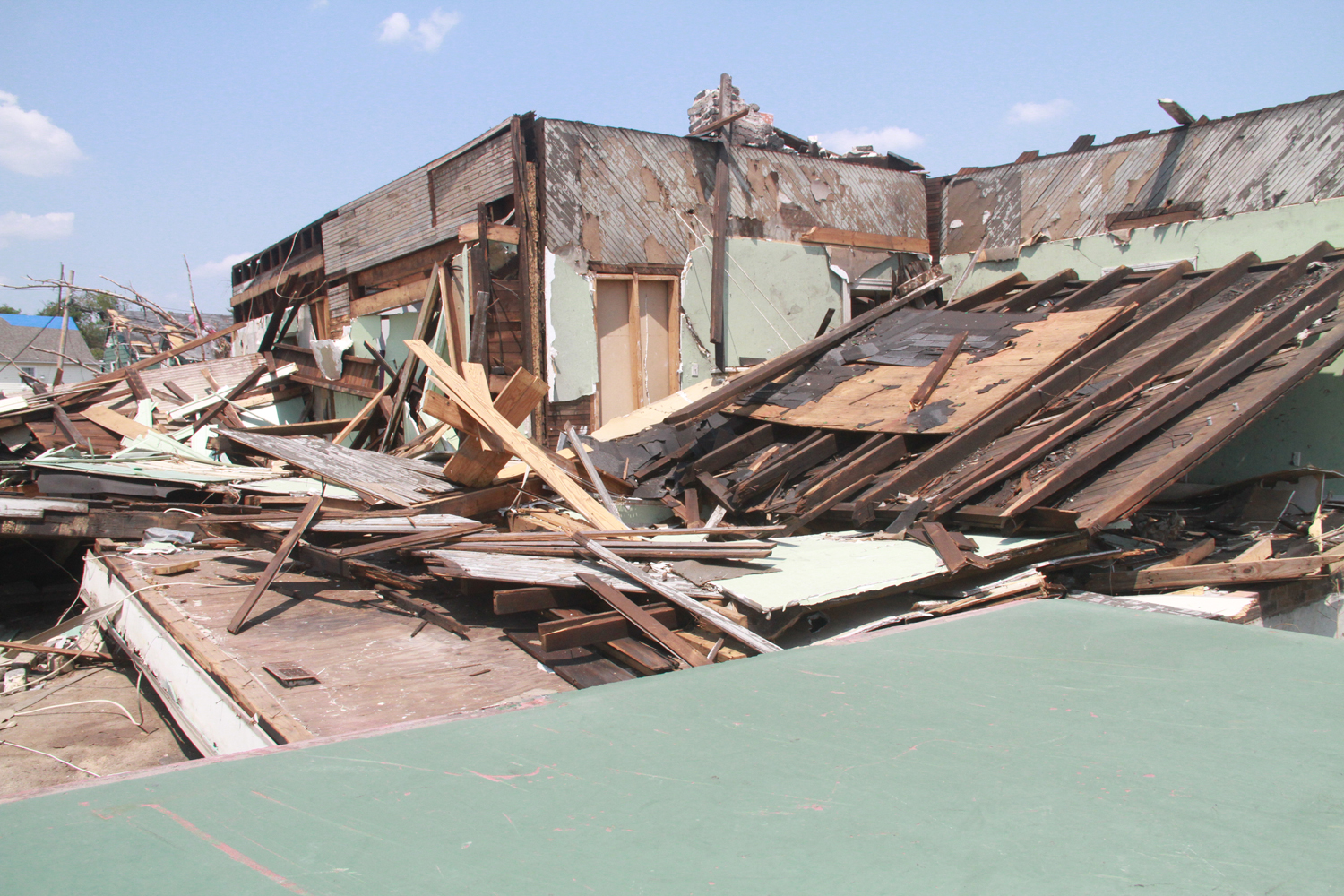 "My niece Mary*'s school in Moore was Plaza Towers.The tornado hit it but Janie* (their mom) had just left with all three of my brother's kids. Tornado in her rearview mirror. They are safe. Praying for the families of Moore."
One relief partner reported, "We just sent 2 semi-truckloads to a partner church in Moore. I thought that would last a good while, but as soon as we got there we realized this will be gone in no time!"
The damage left by the F4 tornado that swept through Oklahoma is unimaginable. The debris field continues as far as the eye can see. And everywhere survivors are trying to salvage what they can, grieve what they lost, and just make it through the day.
Since tornadoes started hitting the Midwest a few days ago, the on-going prayer needs have been constant. Even now, tornadoes are still threatening the area. In the midst, Somebody Cares is seeing God's hand moving through the Net that Works!
Hot meals are being served to first responders and tornado survivors, 
Truckloads of water, ice, food & more are en-route, 
Trauma counselors are assessing the needs, 
Medical teams are on stand-by, 
Beds and food are available, and 
Teddy bears for terrified children are on the way. 
We are telling churches and families on the ground that we are in it for the long-haul. As one pastor in Moore said, "this is an opportunity for the Church to rise up".
Will you join us in showing him and others we ARE rising up to support the many churches and families of Oklahoma and Texas?
The first 72 hours of response are critical. That is why we are mobilizing help urgently now!  Please Join Us!