Serving Among the Seven-State Areas Struck by Last Week's Tornados Somebody Cares Birmingham, AL Field Rep. – Jody Trautwein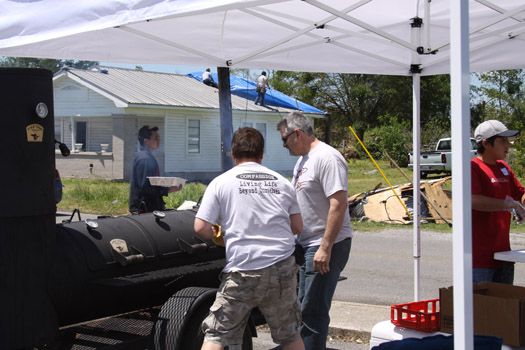 Serving the Hungry and Helping Hands
When the tornados struck, Somebody Cares' Birmingham Coordinator, Jody Trautwein was thrust full-speed ahead into Disaster Relief mode. A former mayoral candidate and current youth pastor, Jody is well connected throughout the State. An Alabama state-elected official contacted Doug Stringer expressing their deep gratitude as Jody has already connected many churches and pastors throughout the region to bring aid. Several Somebody Cares partner organizations have responded. Somebody Cares Field Reps, Mark Roye and Mike Lynch of Blood N Fire have arrived in Birmingham. In less than a 24 -hour period, they have served 1200 hot meals. Additionally church organizations from Texas, California, and New England will bring highly skilled volunteers this weekend. Essential Supplies In Route To Birmingham
3 Truckloads of water and beverages are in route
A truckload of Paper Goods and Hygiene Items leaving from Texas
A Trailer full of food, water and supplies to be distributed this weekend
Recovered Community – Reaches Out for Long-Term Relief Efforts When a small Texas community was devastated by Hurricane Ike, Somebody Cares came to their aid. As they have recovered,
the area churches are coming together to serve Alabama. Immediately they are supplying gift cards, tents, tarps and cleaning supplies. Long-term: Summer Teams and beyond are planning to serve the tornado stricken areas. A SMALL VIRGINIA COMMUNITY HARD HIT The Net That Works A long-time friend of the ministry called our office sharing the need. Glade Springs and Bethel, Virginia are small towns in the mountain area near the Virginia and North Carolina Border. They don't receive national attention like larger communities but their needs are great. A Little Known Community Seeks our Help More than 150 homes were destroyed and at least 7 people killed as a truck stop was left in ruins. Already churches are working together to reach out to their own. We connected with a Pastor who is serving as a main facilitator. The needs are for supplies and long term for clean up and construction teams. The Church community is going from house to house identifying reconstruction needs especially for the uninsured.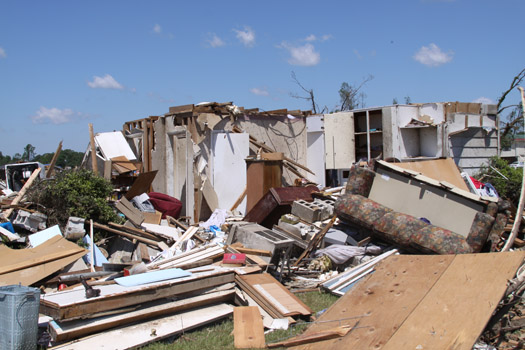 Answering the Call Somebody Cares Chapters and Partners in nearby regions are preparing to respond. Current Needs include:
Cleaning supplies,
First aid supplies,
Household tools including gloves, hard hats, wide shovels, nails and duct tape.
Care in Times of Crisis Partner organizations such as CRI (Crisis Relief International) is deployed in Tennessee and VRM (Victim Relief Ministry) is deployed is Mississippi for grief and trauma care. Be praying for them as together we are all trying to bring hope and healing to those in the affected areas. Partner With Us Please click on the Current Needs List for specific items that are needed. CLICK ON BUTTON. To supply tangible goods or resources, Contact the Somebody Cares' Office for Drop Off Locations. As Partner organizations mobilize shipments and truckloads of goods and supplies, financial contributions are needed for delivery and to procure more essential items.
Help us Help Them
Through your financial contributions. You may
Donate Now!
online. Or contact our Somebody Cares office at (713) 621-1498.
You may also mail your contribution to:
Somebody Cares America P O Box 570007 Houston, TX 77257-0007