Chapter Spotlight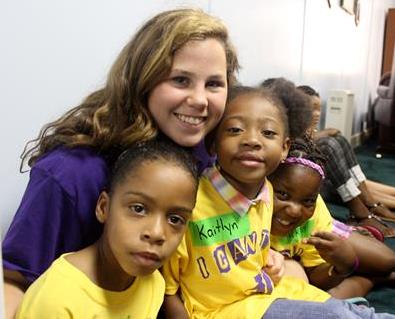 "As we celebrate five years of God's goodness in Baltimore, we reflect on the many experiences we have had and the stories of life change that have taken place," says Matt Stevens, director of the Baltimore chapter.
Launched in 2010, SC Baltimore works in the areas of human trafficking, homelessness, foster care, at risk teens and violence, addiction, HIV/AIDS, and crisis preparedness. But Somebody Cares has been involved with the city even longer. In 2007, Doug Stringer began meeting with pastors, ministry leaders, and city officials in Baltimore who had a desire to see the spiritual transformation of their region. And prior to that, Matt had served on many of our disaster relief assessment teams through his Chain Reaction ministry.
Somebody Cares Baltimore creates opportunities for outreach by connecting and mobilizing people and organizations to serve their communities together. Knowing a three-fold cord is not easily broken, the SCB strategy has been to bring together churches, local businesses, and the police department to bring lasting change. As part of "The Transformation Team," their efforts have helped the notorious East Baltimore experience their lowest violent crime rate in 40 years. SCB also coordinates catalytic events and projects each year that serve tens of thousands of people. Read more!
Our Story

The "Somebody Cares" concept began in Houston in 1981 when a simple business card reading, "Somebody Cares, call 24 hours a day," was distributed by founder Doug Stringer and others as they ministered to the lost on the streets of Houston.

Get Involved

It is proven that when individuals, churches, businesses and community leaders reach out to help their neighbors, they come alive in the process. Each person helped also becomes a tangible manifestation of God's love and hope, proclaimed to the entire community.

Our Ministries

We are a network of organizations with a defined goal to impact communities through unified grassroots efforts. Our four main ministry areas to transform communities are:

Prayer Initiatives
Compassion Evangelism
Leadership Development
Disaster & Crisis Response